How to measure your shoe size at home
A nostalgic childhood memory for many, measuring your feet is just as important as an adult - although granted, your measurements shouldn't change quite as often! Understanding how to measure your feet at home will make buying the right size shoes much easier. The wrong shoe size can damage your feet over time, so it's essential you get it right.
Here at Wynsors we understand the importance of comfort, so follow this helpful step-by-step guide to learn how to calculate your foot size and make sure your next pair of shoes are the perfect fit.
HOW TO MEASURE FEET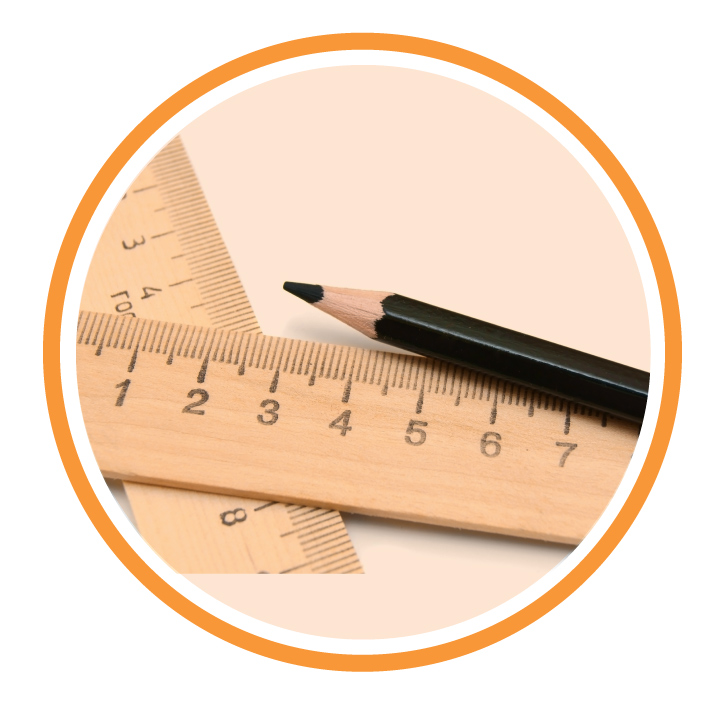 You'll be happy to hear that it's quick and easy to measure your foot size at home! All you need are:
2 pieces of paper
A pen or a pencil
A ruler
Once you've collected the correct equipment, follow the simple steps below and you'll be measuring your feet correctly in no time:
STEP 1: TRACE YOUR FOOT
To start with, put a piece of paper on a flat surface - we recommend the floor! Take off your shoes and socks and place your foot in the middle of the piece of paper, then take your pen or pencil and trace around the outside of your foot.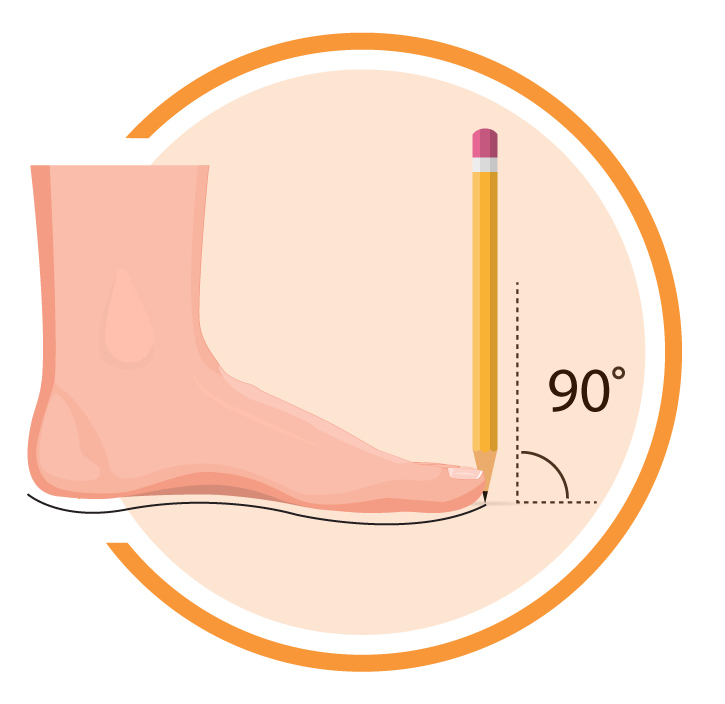 STEP 2: MEASURE FOOT LENGTH & WIDTH
Once you have the outline of your foot, measure the length between the highest point and the back of your foot. The highest point is usually the top of your big toe, but this can differ dependent on your foot shape.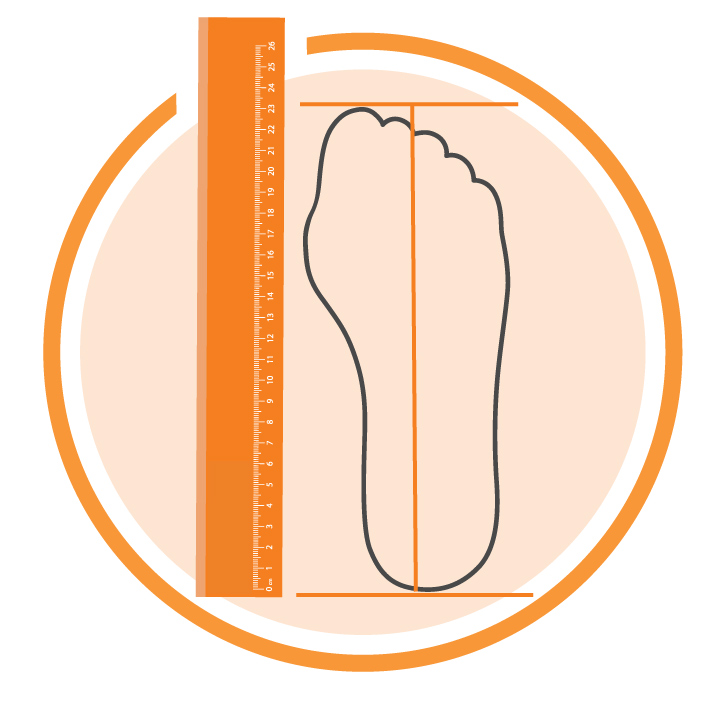 STEP 3: CONVERT
After repeating the measurement steps for each foot, use our size conversion charts below to calculate how your measurements convert into standard UK sizes. If you fall between sizes or have one foot bigger than the other (which is very common!), we always recommend sizing up. If you do fall into this category, then check out our tips for improving the fit of your shoes.
Men's Size Conversion Chart
| | |
| --- | --- |
| UK | FOOT LENGTH (CM) |
| 5 | 23.7 |
| 6 | 24.6 |
| 7 | 25.4 |
| 8 | 26.2 |
| 9 | 27.1 |
| 10 | 27.9 |
| 11 | 28.8 |
| 12 | 29.6 |
Women's Size Conversion Chart
| | |
| --- | --- |
| UK | FOOT LENGTH (CM) |
| 2 | 21.2 |
| 3 | 22.0 |
| 4 | 22.9 |
| 5 | 23.7 |
| 6 | 24.6 |
| 7 | 25.4 |
| 8 | 26.2 |
STEP 4: START SHOPPING
Now you've calculated your size, you can start shopping online to find your perfect pair. Browse our collections of men's and women's shoes for stylish and affordable footwear.
Frequently asked questions about shoe sizing
Shoes should always be comfortable. You should be able to fit a finger between the back of your ankle and the shoe, as well as a 1-2 cm between your big toe and the front of the shoe.
How should running shoes and trainers fit?
Trainers should feel snug around your heel and the middle of your foot. If your running shoes have laces, make sure to tie them tight to lock your shoes in place and prevent them from moving whilst running.
How should football shoes fit?
A football shoe should fit true to size, however some professional athletes prefer a very snug fit. If this is the case for you, opt for a full or half-size smaller dependent on your fit preference.
How to tell if your shoes are too big?
Use your finger to check if the space between your ankle and the back of your shoe leaves enough room for your finger to wiggle. If your finger moves around too easily then your shoes are probably too big and you should size down.
Related Articles