The results are in!
A few months ago, we decided to launch a fun competition in order to spread plenty of Christmas cheer and raise money for a fantastic cause in the process.
We set out on the hunt for talented creatives to let their imaginations run wild when designing our 2018 Christmas cards to be sold in all 45 Wynsors stores, with the proceeds from each sale going to our official charity partner, Cancer Research UK.
Our VIP (Very Important Panel) at the Wynsors' head office was blown away by the bold colour of all of the festive doodles sent into them and has chosen 10 budding young artists across Lancashire, County Durham and Cheshire as the well-deserved winners.
The lucky winners have been rewarded for all of their hard work and creativity with a pack of their very own custom cards and a £25 gift voucher – bonus!
Danny Bergin, Sales Manager at Wynsors, said: "We couldn't believe how many entries were submitted by very talented and creative children, there were so many wonderful designs to choose from. They really rose to our challenge of getting festive, getting creative and having fun; all the designs exhibited a huge element of fun.
"It's so great to see the charity cards on the shelves and we just hope our customers enjoy the cards as much as we do. Hopefully, we can give Cancer Research UK a nice Christmas funding boost in the process too."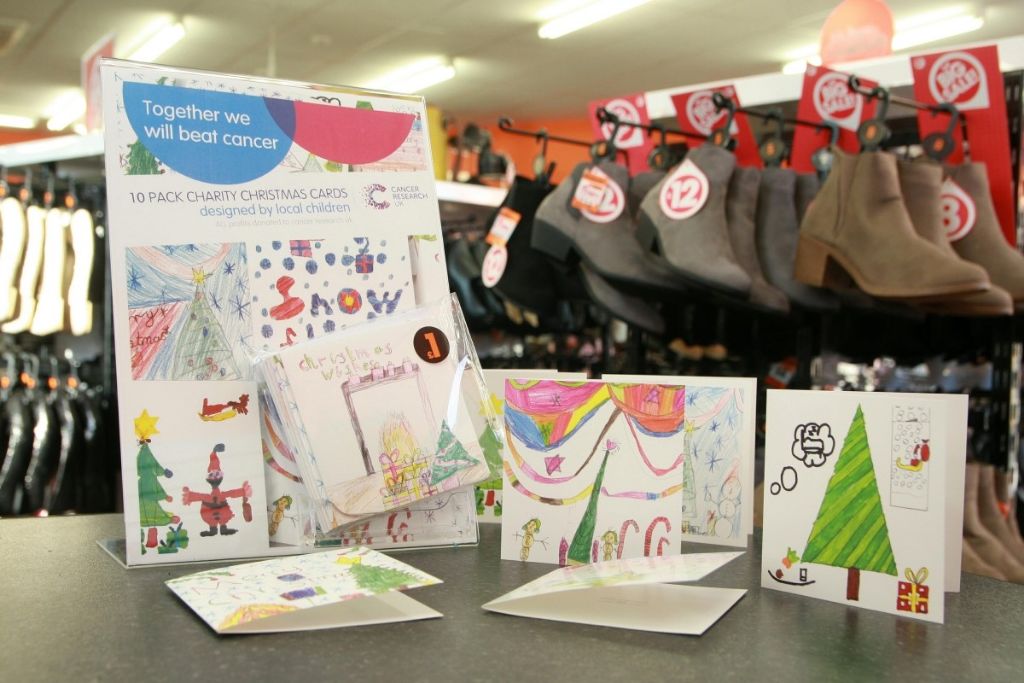 From all of us at Wynsors, we'd like to say a huge thank you to everyone that put pen to paper to raise money for such a great cause!
Don't forget to head down to your local Wynsors store and buy a pack of these colourful Christmas cards for only £1.