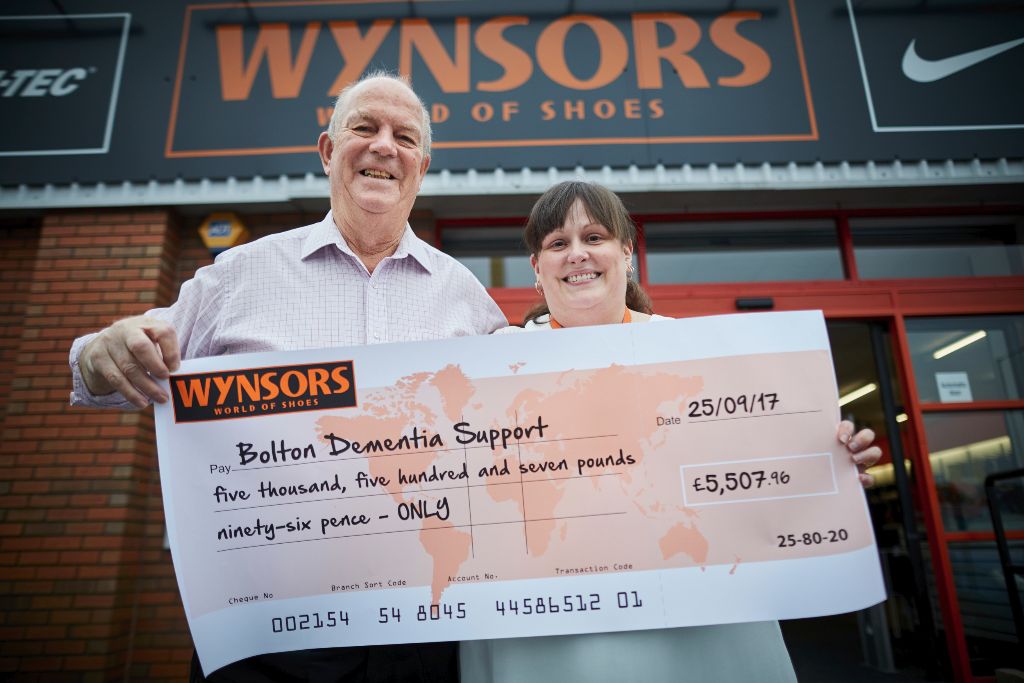 We recently appealed to community groups and charities across the UK for a one-off donation of the proceeds from our 5p carrier bag charge.
The new charity programme was set up to offer support to a worthy local community project and after receiving a long list of extremely worthy applications our team had the difficult task of choosing just one cause to be the first local charity partner.
In its application, Bolton Dementia Support, which does not receive any direct funding for its services, highlighted a real need for on-going dementia support amongst elderly residents of the town.
There are over 6,000 people affected by dementia in Bolton alone and over 3,000 individuals living with the disease, demonstrating the clear necessity for the charity's services.
The Charity was over the moon when they heard the good news and will no doubt make the most of the over £5000 donation.
Chief Officer at Bolton Dementia Support, Barbara Clarke, said "We're extremely proud and grateful to have won the kind donation of 5p carrier bag funds from Wynsors Bolton.
"It's thanks to the strong support of the public, organisations and retailers, that we are able to continue to offer our services and spread awareness of dementia across Bolton and the UK."
Store manager at Wynsors Bolton, Melanie Wolstonholme said: "It was fantastic to invite Bolton Dementia Support into the store, hear their inspirational stories and congratulate them for winning the donation prize.
"It's great to be able to reward a charity for their efforts in giving back to the community in a meaningful way."